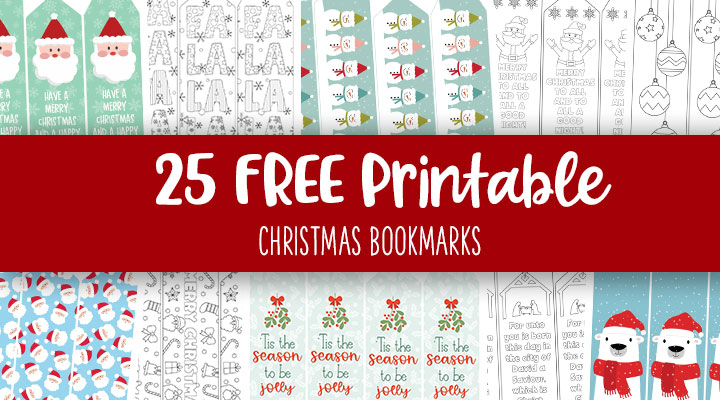 Do you have a tradition of reading Christmas-themed books throughout the month of December? Or do you read a chapter from the story of the Nativity from the Bible each night? Or are you a teacher and are trying to encourage your students to continue to do their reading throughout the Christmas holidays? Whatever the case may be, if your child or student loves reading you may be in need of some Christmas bookmarks to help them remember where they left off!
While we have 500+ Free Printable Bookmarks available for use all year round, these Free Printable Christmas Bookmarks are extra special for the month of December! Not only do we have a little bit of extra time during the holidays to get in some added reading opportunities, but cozying up next to the fireplace with a blanket, warm socks, and a really good book sounds absolutely delightful!
To get your Free Printable Christmas Bookmarks, all you need to do is look through all the design options available below, click on the image of the one you want to use, download the PDF file to your computer, and print! The Christmas season can get quite busy, so make sure you take some time to relax and enjoy a good book!
Do you love these printables? You should see our other Free Christmas Printables and our Free Printable Christmas Coloring Pages!
Christmas Bookmarks – Full Color
Pick from these full color Christmas bookmarks, print, choose your preferred shape, cut it out, and you'll be happily reading all month long without ever losing your spot or page!
Christmas Bookmarks To Color
Like the full color bookmarks above, simply pick your bookmark of choice, print it, pick your preferred shape, and cut it out. But for these ones, you can then color your bookmark to your heart's content! Happy coloring and reading!