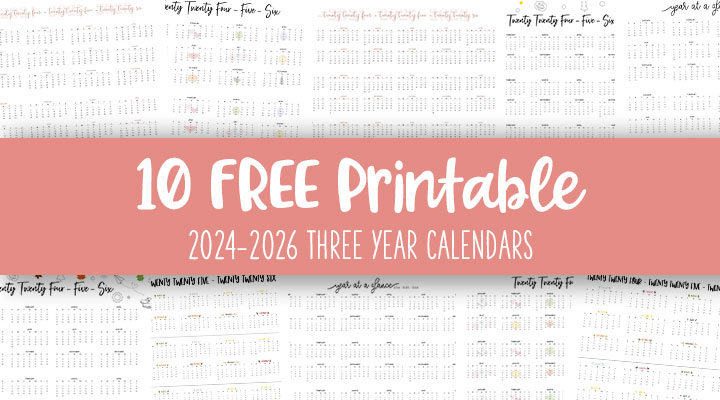 You may have heard of people who have a 5-year plan for either their personal life or their profession. It refers to long-term goals that they aim to achieve over the next five years. That may seem like a really long time to work towards something, but having that goal motivates their everyday actions knowing that their efforts today will give them what they ultimately want to achieve, even if it does take a while.
If you'd like a shorter, more mid-length timeframe in which to achieve your goals or would simply like to be able to see a little more into your distant future and know what is coming your way then these Free Printable Three Year Calendars are just what you need. And all you need to do to get your hands on one is to scroll through the design options below, click on the calendar you'd like to use, download the PDF file, and print! It takes less than 30 seconds, which is nothing compared to three years! 😉
While we may not be able to offer you a crystal ball to see what your future holds, we know these printable three year calendars will help you plan and carry out a course for what you want down the road!