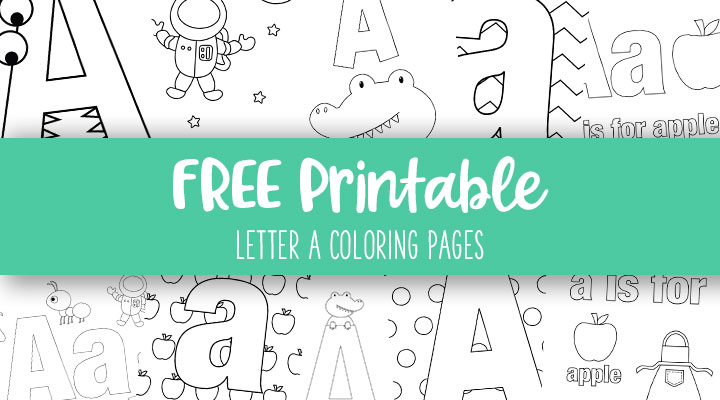 Reading is a universally required skill not just for general success in life but in order to open up an entire world of reading adventure and joy. From ants to alligators and acorns to astronauts, use these free printable letter a coloring pages to get your young learner(s) off on the proverbial right (reading) foot!

Downloading these letter coloring pages couldn't be easier! To download the printable coloring page of your choice, simply click on the image you prefer, open the PDF, and click print!
Click, print, learn, color, done!
We hope you enjoy teaching the little ones in your life the alphabet and ultimately how to read and experience the written world!
Additional Coloring Pages
Printable Coloring Pages
Alphabet Coloring Pages
Letter B Coloring Pages
Letter A Coloring Pages