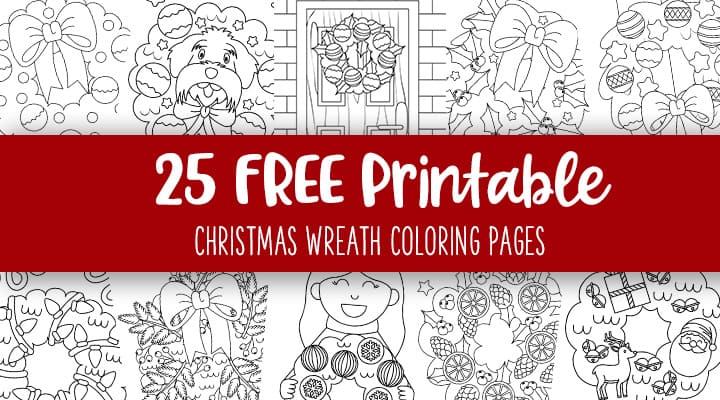 You may or may not be surprised to know that many of the Christmas traditions and decorations that have been beloved and passed on from generation to generation are actually based on history and are symbols of the Christmas story. While we may not often stop to think about the significance of our Christmas wreaths as we hang them on our front doors and windows, the traditional evergreen foliage and circular shape are representations of growth and eternal life.
As with many traditions, the reasons why we do them and the methods in which they are carried out can evolve over time. Today, Christmas wreaths, while still holding the meanings of everlasting life and growth, have also become a way to showcase an individual's creativity while decorating for the holiday season. Now, some wreaths are square or oval, are made with materials other than evergreen foliage (such as grapevine, flowers, fabric, and bells…just as a few examples), and are adorned with many, many varying types of ornaments, baubles, and other trimmings.
Whether you love the traditional green, circular wreath with a red bow attached or opt for a fancier, more decorative type of holiday wreath, we know that your children will love these Free Printable Christmas Wreath Coloring Pages and can be creative with how they color and decorate them as well! They can choose their own colors and add their own adornments (either through different colors and patterns, by adding stickers, or by gluing assorted materials onto the pictures!) or they can keep them as close to tradition as they'd like.
All you need to do to get the free printables is follow these three easy steps:
Click on the image(s) of the Christmas Wreaths you'd like to use,
Download the PDF file(s) to your computer, and
Print!
After printing the coloring pages, you can simply grab your child's favorite art mediums used to color and let them have fun coloring, or collect several art supplies and really let them be creative!
If you're looking for more free printable Christmas coloring pages, be sure to check out these posts:
Free Printable Gingerbread House Coloring Pages
Free Printable Gingerbread Man Coloring Pages & Templates
Free Printable "Merry Christmas" Coloring Pages
Free Printable Reindeer Coloring Pages
Free Printable Nativity Coloring Pages
Free Printable Santa Coloring Pages
Free Printable Christmas Tree Coloring Pages & Templates
Free Printable Christmas Stocking Coloring Pages
Free Printable Christmas Cookie Coloring Pages

More Free Christmas Printables (that are not coloring pages)