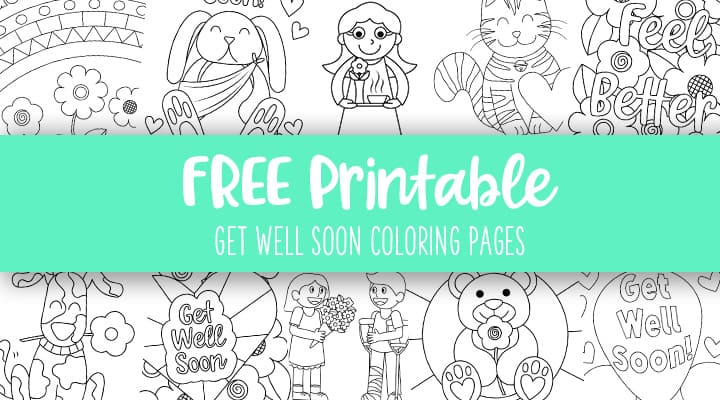 When a person is in the hospital, sick at home, or just feeling a little under the weather it can mean so much to know that someone is thinking of them while they try to recover. There is nothing that a bowl of chicken noodle soup, a bouquet of flowers, or a "get well soon" card can't cure…well, maybe not physically, but it can definitely help to heal them emotionally after going through an illness!
Below, we have a variety of Free Printable Get Well Soon Coloring Pages that are excellent for gifting either as a black and white page with a note written on the back, or for children (or even adults!) to color and give as a way of wishing the unwell patient a speedy recovery. We are certain that these Get Well Soon Coloring Pages will put a smile on their face, which is exactly what the doctor ordered!
To get your Free Printable Get Well Soon Coloring Pages all you need to do is scroll through the design options below, click on the image of the coloring page you'd like to use, download the PDF file to your computer, and click print!
Now, just grab some brightly colored markers or your preferred coloring tools and get to work creating your masterpiece to help your friend or family member know that you can't wait for them to feel better.

If you'd also like to gift the patient a bouquet of flowers but they're not allowed where they are being treated, you could also print one of our Free Printable Flower Coloring Pages to brighten their day!