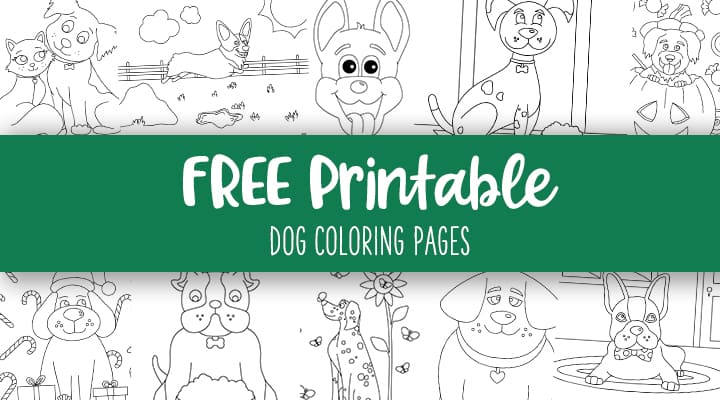 A dog is a child's best friend…at least that has been our experience! From the moment children see a dog they are instantly curious and want to play with the cheerful and energetic animal. And being able to pet a dog or have a dog lick their hand brings instant smiles to the faces of children and adults alike. It's no wonder dogs are so beloved – their playfulness, sociability, and obedience are all traits that endear them to humans both young and old.
Below, you will find a wide variety of Free Printable Dog Coloring Pages for your children or students to use. With so many images of adorable dogs (our pages include breeds such as Husky, Bernese Mountain Dog, Dalmatian, Corgi, and French Bulldog) to look at and color, you're sure to see many smiles on their faces! All you need to do to get your printables is follow these three easy steps:
Click on the image(s) of the Dog Coloring Page(s) you'd like to use,
Download the PDF file(s) to your computer, and
Print!
All that remains are some crayons/markers/colored pencils and some dog-loving children who are eager to color this popular pet. If your children love animals in general, be sure to check out more of our free printable animal coloring pages:
Free Printable Shark Coloring Pages
Free Printable Butterfly Coloring Pages
Free Printable Bunny Coloring Pages
Free Printable Lion Coloring Pages