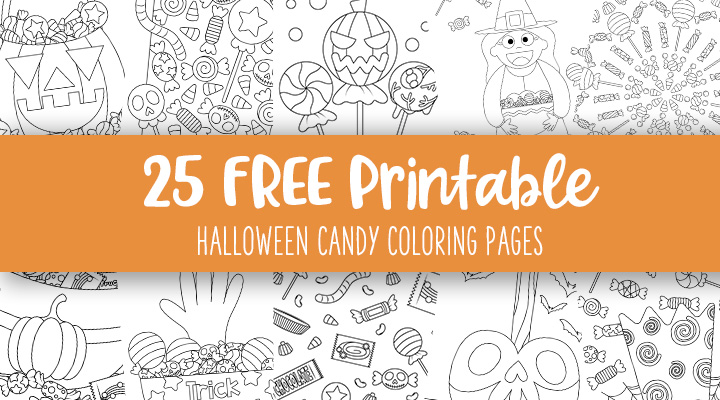 We know that decorating the house for Halloween, dressing up in either cute or creepy costumes, and decorating jack-o-lanterns to adorn our front porch are certainly some of the highlights of the Halloween season, but if we're honest, collecting as much candy as we can from our neighbors and friends is probably the BEST part! We all have memories of coming home after a night of trick-or-treating with a bag full of delicious candies waiting to be checked by Mom and Dad and then promptly devoured. We dare say that if you polled 100 kids on Halloween and asked them what they looked forward to most that day they'd all respond with "candy!"
To give them what they want (without all the cavities) we've provided a bunch of Free Printable Halloween Candy Coloring Pages below to be used as a fun activity leading up to their much-anticipated evening of trick-or-treating. All you need to do is click on the images you'd like to color, download the PDF files to your computer, and print! Then grab your favorite coloring medium, and maybe a small handful of actual candy as a treat, and get coloring!
For more printables, check out our Free Halloween Printables and our Free Printable Halloween Coloring Pages!