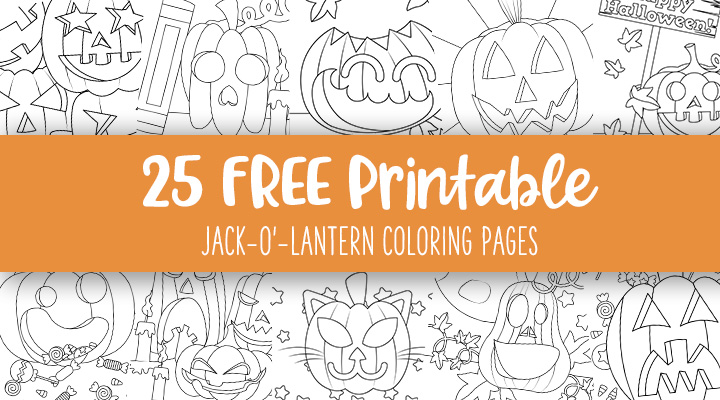 One of the most treasured traditions among families each October is carving pumpkins into unique jack-o-lanterns to decorate their porch for Halloween. This age-old custom of creating a lantern by carving a face (or other design) into a hollowed-out, candle-lit pumpkin has become synonymous with the Halloween season. While many intricate designs such as black cats, witches, and haunted houses (just to name a few) are now popular, jack-o-lanterns have traditionally been created using scary, spooky, and creepy faces.
The Free Printable Jack-O-Lantern Coloring Pages seen below aren't too scary for kids, however, and coloring them is the perfect activity for children this Halloween! Whether you are using these coloring pages for a class party or would like some Halloween-themed fun for your children at home, these jack-o-lantern coloring pages will do just the trick (and are also a treat!). Offer them alongside our Free Printable Pumpkin Coloring Pages and you'll see many happy faces!
All you need to do to get your free printables is scroll through the options below, click on your favorite(s), download the PDF file(s) to your computer, and print!
For more free Halloween printables, be sure to check out our Halloween Page and our Halloween Coloring Pages!