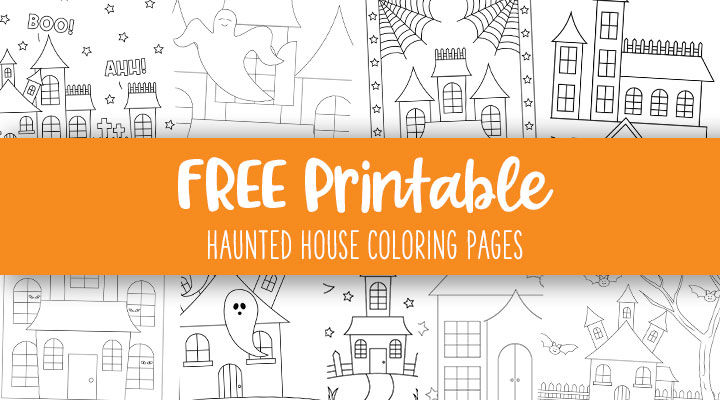 There is nothing as creepy and mysterious as walking through the front door of a haunted house and wondering what you'll find inside, which is precisely why haunted houses are indispensable when it comes to creating the perfect atmosphere for Halloween. The anticipation of something spooky surprising you around every corner is what Halloween dreams (or nightmares, rather) are made of! But don't worry, these 25 Free Printable Haunted House Coloring Pages won't have anyone looking over their shoulder – they're delightful, not frightful! And they pair perfectly with our other free printable Halloween Coloring Pages:
Free Printable Halloween Cat Coloring Pages
Free Printable Witch Coloring Pages
Free Printable Bat Templates and Coloring Pages
Free Printable Pumpkin Coloring Pages
Free Printable Ghost Coloring Pages
Printing all of the free printables on our site is incredibly easy: simply click on the image(s) you'd like to use, download the PDF file(s) to your computer, and print!
While you're in Halloween mode, don't forget to check out our other free Halloween printables:
Free Printable Halloween Borders and Frames
Free Printable Halloween Signs
Free Printable Halloween Word Searches