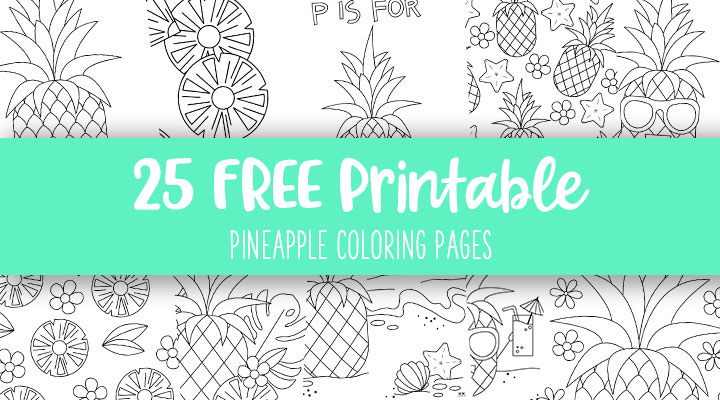 If you are ever in need of a little bit of the tropics in your life, (especially if you've been living under 3 feet of snow for a while!) the taste of a juicy golden pineapple will do just the trick to make your day a little bit sunnier! This healthy and delicious fruit has a very unique look with its scaly skin and prickly crown of leaves that makes it so enticing to look at. Because of its peculiar characteristics, it is natural for inquisitive minds to want to hold it, taste it, and in this case, color it!

Whether you're hosting a summertime BBQ with children in attendance, learning about the Letter P, studying different fruits, or simply dreaming of summer days ahead, these 25 Free Printable Pineapple Coloring Pages (including a few pineapple templates and a couple of pineapple coloring pages for adults) are just the thing to keep your little ones happily occupied! All you need are some crayons/colored pencils/markers and the free printables below.
Fortunately, they couldn't be easier to print!
Simply click on the image(s) of the pineapple coloring pages you'd like to use, download the PDF file(s) to your computer, and print!