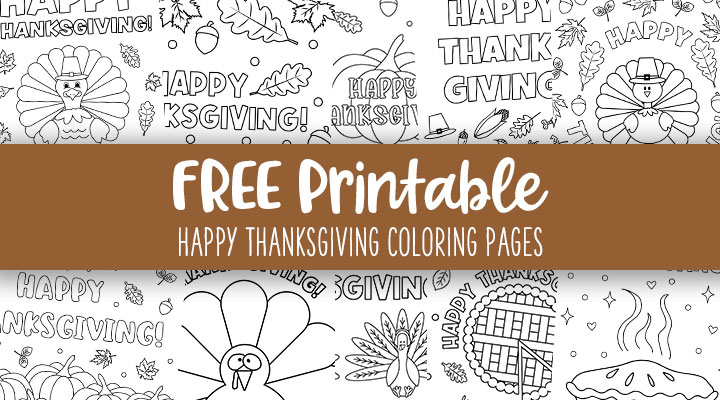 We know that children love coloring – it can keep them happily occupied for hours! And with Thanksgiving just around the corner, we wanted to share with you 20 "Happy Thanksgiving" Coloring Pages! You can print all of these coloring pages and staple or bind them into a Thanksgiving coloring book, leave them loose-leaf and place them–along with some crayons or colored pencils–on the children's Thanksgiving table, or even have your kids color them in advance to give to friends and family members to wish them a happy Thanksgiving.

With 20 options below you can either pick your favorite(s) or just download and print them all to give your children a variety to choose from. Simply click on the image you want to use below, download the PDF file to your computer, and print!

If your children go through all 20 pages don't worry – we have more! Check out some of our other free printable Thanksgiving coloring pages: 15 Thanksgiving Color By Number Pages, 25 Turkey Coloring Pages, and 10 November Coloring Pages.