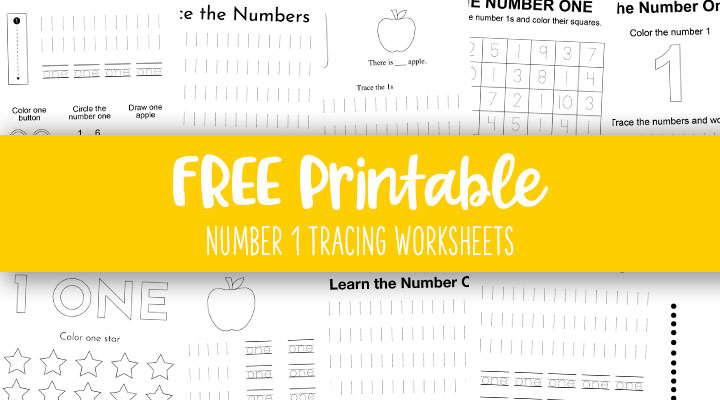 The number one is an optimistic number. It always comes in first place, is always at the top of its class, and everyone always seems to want "just one more" of everything. It's also the easiest number to add or subtract from any other number. It's easy to see why the number one is so outstanding.
To truly understand how optimum the number one is, we've created 15 Free Printable Number One Tracing Worksheets for your children and/or students to enjoy. Between tracing, writing, and coloring we're sure they'll find something to help them learn all about the number one!
To get your free printables, simply scroll through the worksheets available below, click on the image(s) of the ones you'd like to use, download the PDF file(s) to your computer, and print!
Ready to move on to the number two? Hop on over to our Free Printable Number Two Tracing Worksheets! Need to catch up on the number zero? No problem! Head on over to our Free Printable Number Zero Tracing Worksheets!
If you like these Number Tracing Worksheets we know you will absolutely love our free printable Alphabet Coloring Pages and Alphabet Worksheets! The Alphabet Coloring Pages make learning about each letter of the alphabet fun and entertaining while the Alphabet Worksheets provide many activities and games that allow children and students to really become a master of the alphabet. Of course, they are all 100% free to print and use and are perfect for children at home, in a homeschool setting, or in the classroom!