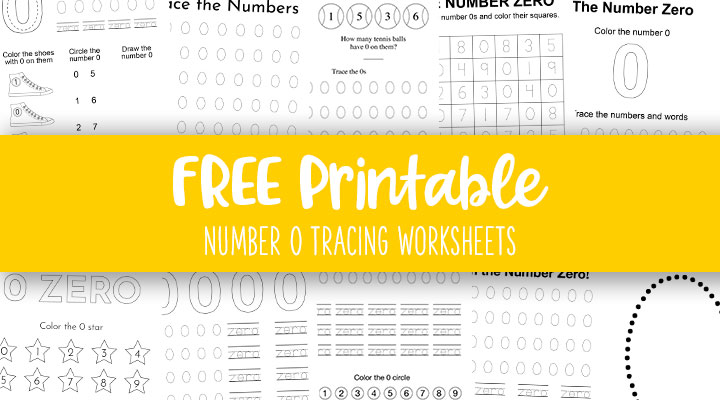 Zero is the zaniest number we've ever seen! It is a number, to be sure, but instead of adding something to the equation it literally adds nothing. Not a thing! 5 plus 0 is still 5. You get what we're saying. But it's still an important number to learn how to write to make other numbers like 10, 100, 1000, and so on! So while it might appear at first glance to be insignificant due to its face value it is one number that makes all other numbers much, much bigger!
Below, we have 15 Free Printable Number Zero Tracing Worksheets that are sure to be a hit with your pre-schooler or elementary school student. There are so many activities that will keep your little learner happily entertained while learning all about how to write, spell, and practice using the number zero.
To get your free printable number zero worksheets, simply click on the image(s) that you'd like to use from the options below, download the PDF file(s) to your computer, and print! Then grab some pencils and a few coloring utensils and have fun learning!
Ready to move on to the number one? Hop on over to our Free Printable Number One Tracing Worksheets!
If you like these Number Tracing Worksheets we know you will absolutely love our free printable Alphabet Coloring Pages and Alphabet Worksheets! The Alphabet Coloring Pages make learning about each letter of the alphabet fun and entertaining while the Alphabet Worksheets provide many activities and games that allow children and students to really become a master of the alphabet. Of course, they are all 100% free to print and use and are perfect for children at home, in a homeschool setting, or in the classroom!