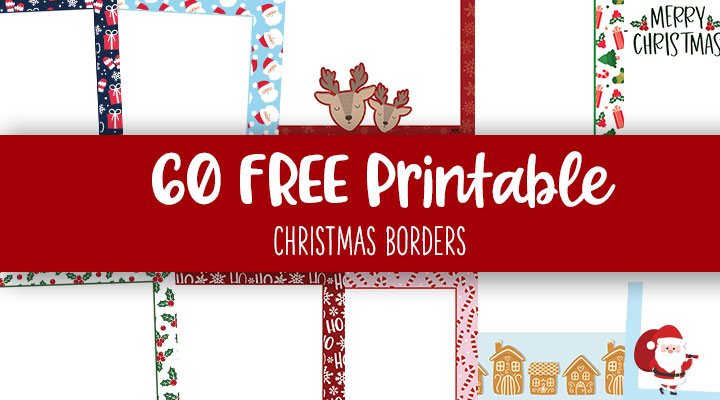 If you send out a Christmas newsletter every year for your class or family, or you just like to make lists of all your Christmas shopping needs and to-dos, or perhaps your family elf likes to leave festive notes for the kids to find and read then you have come to the right place! There is no need to purchase Christmas stationery when these beautiful Free Printable Christmas Borders are available for you to print from the comfort of your own home and use however you'd like!
To add Christmas cheer to whatever document you are creating you need only click on an image below, download the PDF file to your computer, and print! This time of year is busy enough as it is – printing a festive Christmas border to add seasonal flair to your papers should be fast and easy!
If you'd like more Christmas printables like this, check out our Free Christmas Printables page and our Free Printable Christmas Coloring Pages!
For borders that go all the way to the edge, we recommend configuring your printer to print borderless so it doesn't cut off the designed border on all four edges. While printers vary greatly, most printers will allow you to do so if you choose "Print using system dialog" and then look for a "borderless" option in Paper Size. For borders that do not go all the way to the edge, you should be able to print them as you normally would to get a beautiful Christmas border! Happy printing!