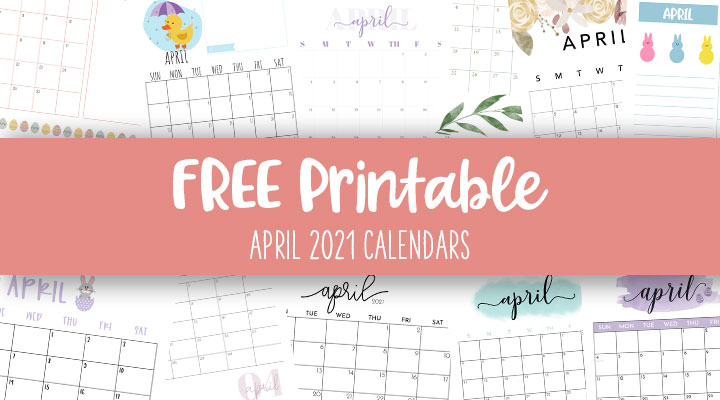 We are so excited for the beginning of Spring! We've already experienced a little bit of rain and it's still somewhat cold, but we know there are sunny days ahead!
With COVID changing all of our schedules over the past year (or completely erasing our schedules in some cases) we may not have needed to coordinate our day-to-day activities as much as we used to. But with many places opening up now we are sure that this free printable April 2021 calendar will help you get back into the swing of things!
Do you remember when there were hair cut appointments, kids' sporting events, playdates, outings with friends, and work parties to go to? Yep, all of those can go in this calendar again! And even if you don't plan on running out and doing all of these things right now, there is still meal planning, things to get done around the house, emails to send, and zoom calls to attend. So whatever your circumstance is right now, this calendar will help you in your organization and planning tremendously.

All you have to do is pick your favorite calendar below (it can be difficult, we know), click on the picture and download the file to your computer, and print on your own home printer! It really couldn't be easier. And since all the calendars are free, you can print out as many as you want and have a separate calendar for your appointments, meal planning, to-do list, etc. (Though here's a little tip: we actually have several free printables specifically meant for your to-do lists in our Printable Weekly To-Do Lists post. And just like everything else on our site, they're free too!)