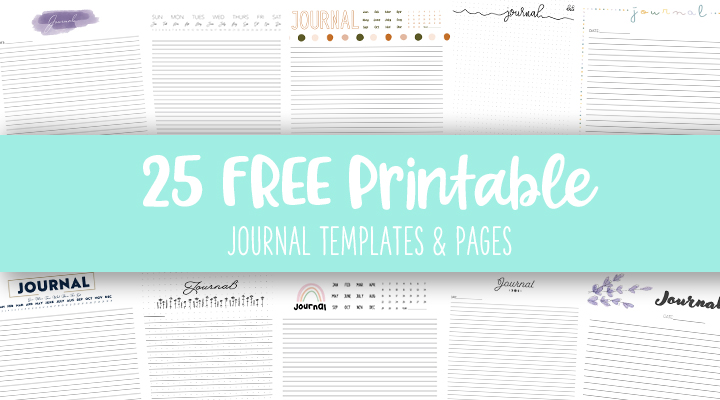 Journaling seems to be one of those things that you're either really into or you never really jumped on the bandwagon. If you are in the latter camp and are thinking maybe it would be nice to begin journaling, consider some of the following benefits of journaling–they just might persuade you to start!
Some of the Benefits of Daily Journaling:
-Journaling can help improve your memory by causing you to recall and process your feelings, thoughts, ideas, and events that occurred throughout the day.
-It can help you become a better writer by having you organize your thoughts and improve how you communicate them.
-Journaling helps to declutter your mind by getting everything down on paper. Sometimes it can be hard to process all that goes on in a day physically, mentally, and emotionally. Being able to lay it all out in an organized manner can help immensely in clearing your mind so you can rest easy.
-It can improve mental health problems such as anxiety, depression, overthinking, etc by causing you to meditate on what is bothering you and thus being better able to let go.
-Journaling can help you realize how much you have to be grateful for as you think through all the blessings that came your way today (you could even make a separate gratitude journal for this purpose).
-It doesn't have to be a time-consuming task! Just 15 minutes of writing each day allows you to reap some of these benefits. Journaling need not be something to add to your to-do list but rather an enjoyable break before bedtime to think through your day.
This is by no means an exhaustive list of all the ways journaling can be beneficial for each one of us, but it does give some indication of why it would be a good idea to start journaling today! Not to mention the fact that we've got 25 Free Printable Journal Templates & Pages available below all with different designs (we even have 5 bullet journal or "BUJO" style ones) that make it enticing to want to print them and use them at the end of every day–for both new and seasoned journalers. And the best part is that it's so easy to get these free daily journal templates/pages! Just follow these three steps:
Click on the image of the journal page template(s) you'd like to use,
Download the PDF file(s) to your computer, and
Print!
Now all you need to do is find a cute binder or folder to house your journal pages so you can look back on your entries and see what you've learned and how you've progressed in your day-to-day life.
Enjoy the journey!