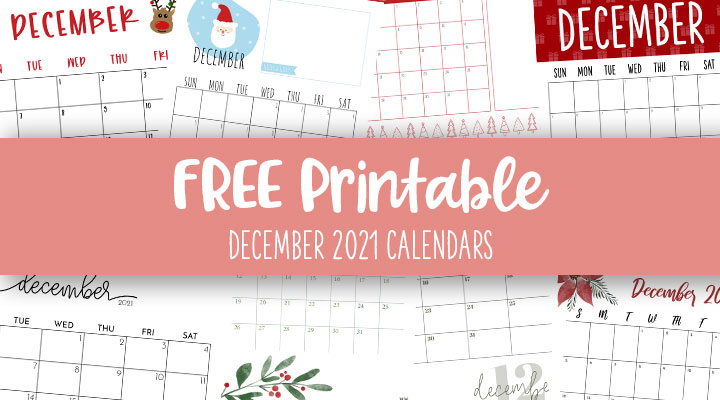 It will soon be the busiest time of the year! And when it comes to that time we know everyone will be busy getting ready for the holiday season – hosting, parties, school choir performances, gift-giving, food-making, traveling, and all of the other preparation that happens during the holiday season. We could all use a little help getting and staying organized when December rolls around and that's why we have 15 Free Printable December 2021 calendars for you to use! Whether you use these calendars for planning meals, holiday events, or even for all your many to-dos (you can also check out our free printable weekly to-do lists), you are going to be a lot more organized!

Simply pick a calendar (or multiple!) below that you would like to use, click on the image to download the PDF file to your computer, and print from home! Then post them wherever you need to help keep you on top of things.

Be sure to check out our free January 2022 calendars as well as our free printable Expense Trackers to help keep you on budget!