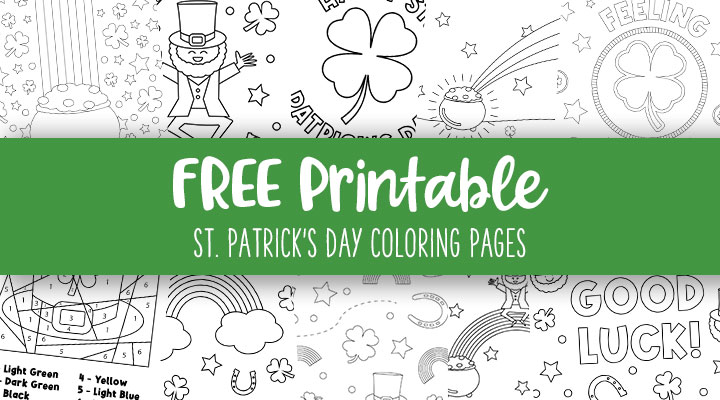 St. Patrick's Day comes only once a year – a chance for every boy and girl to think of creative ways to catch a leprechaun! It's really hard to do, but we've heard that they are attracted to three things: gold coins, candy, and anything colorful. Enter these festive St. Patrick's Day coloring pages – including color-by-number pages – to help give you your best chance at catching one of these elusive leprechauns!

With 30 St. Patrick's Day coloring pages in addition to 5 color-by-number pages, you're sure to find just the one to fill with all the colors of the rainbow. Or you can print several to make a collage that will really attract their attention! Scroll through the images below, click on the one(s) that you think will do the trick, download the PDF file(s) to your computer, and then print! If only catching those sneaky leprechauns were as easy!

And in case you need something "rainbowy" (they really like those too) for that extra boost of color, be sure to check out our collection of Rainbow Coloring Pages.
For even more free printable St. Patrick's Day Printables check these posts out:
Free Printable Shamrock Templates and Coloring Pages
Free Printable Leprechaun Coloring Pages and Templates
Free Printable Pot of Gold Templates and Coloring Pages
Free Printable St. Patrick's Day Word Scrambles
Free Printable St. Patrick's Day Color By Number Pages
Coloring Pages for St. Patrick's Day
St. Patrick's Day Color-by-Number Coloring Pages