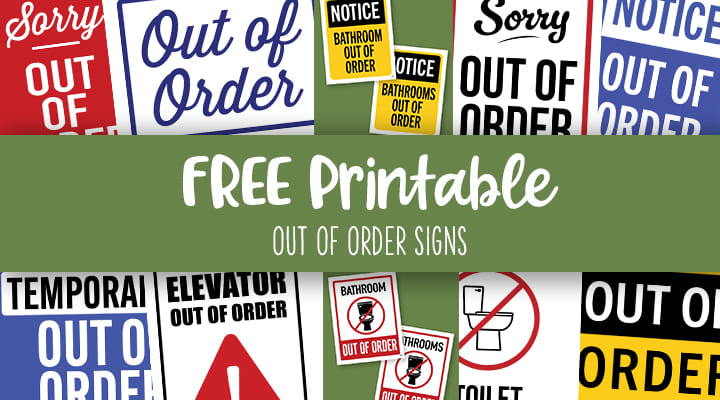 We all know that sometimes things just stop working or are otherwise inoperable or temporarily unavailable to use. Whether it's a water fountain, a toilet, a faucet, an elevator, or any of the other various types of appliances or machines used in our society, at some point repairs or replacements will need to be made. In the meantime, an Out of Order Sign is precisely what is needed to make people aware that they will have to find another location to use whatever it is that is broken due to the fact that it is simply not working but could also potentially pose a safety hazard.
For whatever reason you need a printable Out of Order sign, we have several design options below that are available to print for free (which is a bonus, considering how much it can cost to repair things!) and they couldn't be easier to print.
All you need to do is click on the image of the Out of Order Sign(s) you'd like to use, download the PDF file(s) to your computer, and click the print button! Unless, of course, it's the printer that is out of order, in which case you can absolutely feel free to send the file to your print shop of choice. 😉

If you're needing Out of Order Signs, you might also be interested in our Free Printable Out to Lunch Signs or Do Not Enter Signs.
Images below with a green background show designs that have multiple pages within one PDF. The designs themselves will not have a green background when printed.