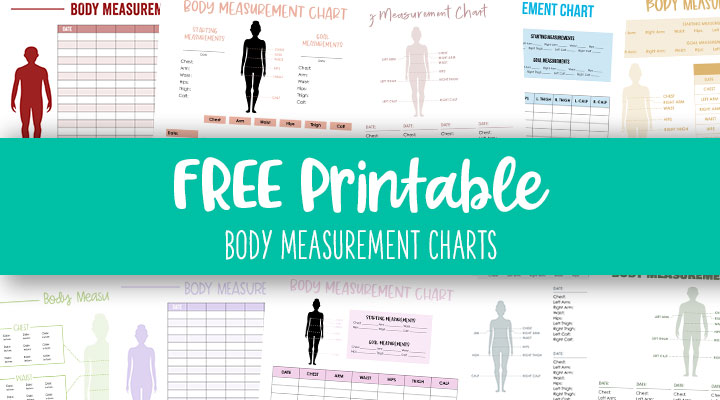 To go along with our 29 Free Printable Weight Loss Trackers, Food Journals, and even Water Trackers, we thought another way to track your weight loss, health, and fitness progress would be to use Body Measurement Charts. It's another visible and tangible way to see just how well you're doing and what areas of your body you may want to target or otherwise pay more specific attention to. Start where you are today by measuring the areas described on the charts below and update them at whatever time intervals you choose to see how far you've come!
Besides how great you'll feel and look from shedding a few inches, there is no better way to evaluate your improvement than to see it on paper in black and white! And once your start to see that positive change you'll be even more motivated to keep going!
Getting your hands on one of the 10 Free Printable Body Measurement Charts below is so easy and completely free. Simply click on the chart you feel would be best suited to your needs, download the PDF file to your computer, and print! Now all you need is a measuring tape and a pencil to get started! Best of luck with your personal health and fitness goals!